Essentially, mattress toppers have two functions; to provide an additional layer of comfort and to increase the longevity of the mattress. A good quality mattress topper acts to protect your investment. Given the wide variety of options available at the retail store, the search for the ideal topper can indeed be quite confusing. Some benefits of memory foam mattress toppers explained: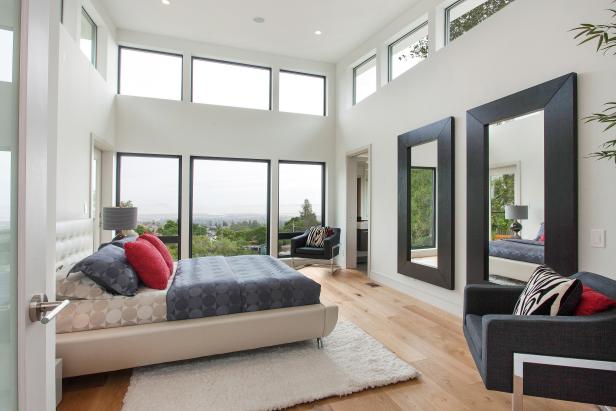 Reduces Pressure on the Body
One of the key elements of refreshingsleep is the ability of the surface on which your body is resting to deliver a comfortable experience. While waterbeds have long been recommended by chiropractors, using memory foam mattress topper can achieve the same effect. Even when placed on the firmest of mattresses, it has the ability to cocoon the sleeper into a very comfortable zone as it reacts to both pressure and heat. As a result, the pressure points disappear and you no longer need to toss and turn during the night in search for the elusive comfortable spot.
Sleep Cool without Breaking the Bank
Memory foam mattresses can be hot as the surface tends to mold itself to the body of the sleeper very closely which prevents adequate air circulation from taking place. This discourages many customers as they want a cool sleeping experience. However, in recent times there have been quite a few technological advances in the manufacture of memory foam which have made it possible for the surface to be cooler. These include a layer of gel, an infusion of gel or even channels molded on the surface to promote airflow. For example, the Nectar Memory Foam Mattress uses a quilted gel technology for enhancing comfort. When you buy a memory foam mattress topper with these features, you get a very good night of sleep without having to invest in a full mattress with these features.
Recommended for you: Don't Give Up Your Dreams: 5 Ways To Design A Sleep-Conducive Bedroom
Helps to Save Money
It is no secret that a good quality mattress, especially the thick ones, made of memory foam is very expensive and likely to be out of the budget for many. By using a mattress topper of the same material, you can buy a firmer mattress that is less thick at a cost that can be significantly less. Just by ensuring that the mattress topper is 2-3 inches thick, you will be able to ensure the same level of comfort that mattress worth hundreds if not thousands of dollars more provide. Moreover, your base mattress is kept protected from stains, dust mites, fungal spores, etc. so that you don't have to replace it very often.
Conclusion
The amount of money that you need to buy a memory foam mattress topper depends on the size, the quality and also where you buy it from. If you find something really very cheap, double check and assure yourself that it is not because of the poor quality of materials because ultimately that is going to let you down. Buy a topper at the same time you buy the mattress as trying to revive a mattress that has already lost its ability to support may well be a wasted effort.
You may also like: Dots or Stripes? Mixing Patterns in Your Home Décor