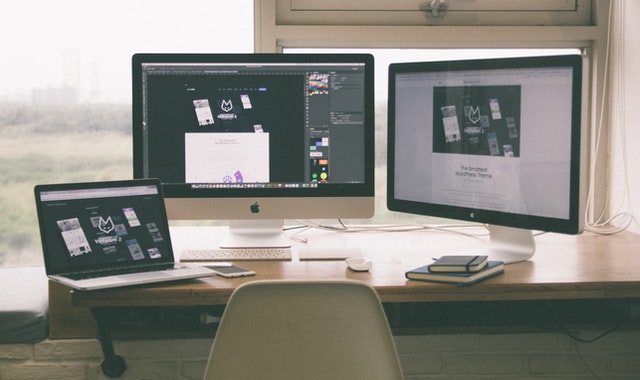 Businesses today are increasingly turning towards the digital space to grow their brand. Gone are the days when a well-designed storefront or studio would ensure good business, rather digital presence is the factor between making it to greater heights or facing a loss in your business. On the one hand, the internet can help businesses reach a far greater audience than expected. However, the flipside is that the internet is home to an infinite number of businesses, all vying for the attention of customers.
Running your business is a tough job, as it is, the additional pressure of finding a suitable web designing company that understands the need of your company leads to many businesses settling for less. If you are looking for top-of-their-game webpage building organization in Los Angles, we have listed some below, in no particular order
TRÜF
A creative design studio founded by Adam Goldberg and Monika Keher in 2006, this Los Angeles-based company provides its services in various fields, namely web design, graphic design, brand identity, and illustration. If you require brand design and imaging that stands apart, then this is your destination. They focus on creating clean, aesthetic website designs that reflect the story and image of the clients. They boast a wide range of clients spread across various industries, such as arts, technology, media, and even finance. Their company values keep in mind the authenticity of the brand to create simple yet bold website designs.
WANDR
Started by Jinny Oh in 2016, this UI/UX agency has quickly found its place in the industry. Working with start-ups, they provide the best designs for those working with tight budgets. Their team comprises creatives from around the world and from the company's genesis they have worked remotely. The ecosystem of the company delivers strategic solutions and designs based on their professional knowledge and personal experiences. Not only do they work on each project with a sense of urgency, they are also open to feedback and incorporating changes based on that feedback. If you wish to work with a dynamic, creative team, choose WANDR.
IDEA REBEL
With offices in Los Angeles, Toronto, and Vancouver, Idea Rebel is a creative agency focusing on providing branding experience that produces traction for their clients. Their in-house team of designers and developers is well-versed with multi-disciplinary designing elements and deeply knowledgeable about business tech. This enables them to develop ideas that are out-of-the-box and push the envelope of existing technology, rather than trying to fit their ideas into pre-existing technological moulds. Their clientele includes big corporations like Hyundai, BMW, 7 Eleven, FOX among others. Moreover, their core mission statement expresses their deep commitment to sustainable development.
RAMOTION
A product design agency, Ramotion comprises multi-disciplinary designers and developers and offer services across various fields. The primary areas where the in-house staff excels in are UI/UX, web development, and branding. Their services focus on growing the digital presence of both small startups and Fortune 500 companies. A small team is maintained intentionally and they only work with a few clients at a time. Among their clients are corporations such as Netflix, Oppo, Avast, Adobe etc. With tangible goals in mind, the company focuses on building a strong framework and helps the client to maintain the product in a consistent manner.
VRRB
Started in 2007, VRRB has since then launched nearly 150+ websites, products, and apps. They work with small startups and global corporations like Visa. The ethos of their company is quality work without getting tangled in the 'processes'. Through their 13+ years of experience in the field, they have managed to create an efficient system and risk analysis that allows them to deliver results to the client, without unnecessary losses. Customer retention is their strong suit as nearly 90% of the company's revenue is generated from repeat clients and referrals.
The Bottom Line
Website design companies located in Los Angeles have proven to be some of the best in the industry. They tend to be the best in the game due to their unique approach to the project and affordable services that do not compromise on quality. While selecting a company to design your website, always make sure that you do your homework and look into their past works to figure out if they fit your brand.