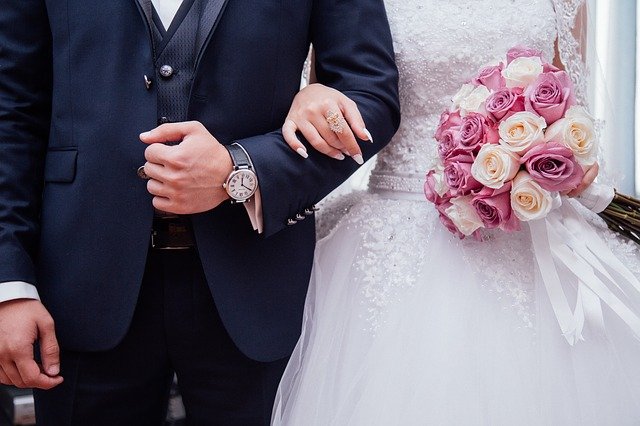 Are you engaged and planning your wedding? If so, congratulations! It's always a lot of fun, but it can also be stressful. There are a lot of details to take care of, and it's easy to feel like you're not doing enough. So, to assist you in planning your wedding for 2023, we've put up this article. These seven steps will help you stay organized and on track, and they'll help make the planning process a little easier!
Step 1: Choose A Date That Is Comfortable For Both Of You.
One of the first things you'll need to choose is a date for your wedding. It's essential to select a date that works for both of you.
Talk to your fiancé and see what dates are available, then pick one that works best for you.
This should work for both you and your fiancé, so consider all of your schedules and preferences.
Step 2: Set A Best Budget And Stick To It
Once you have a date set, the next step is to set your budget. Weddings can be expensive, so it's essential to figure out how much you can afford to spend.
Make a list of everything you want in notebooks for your wedding and how much each item will cost.
Don't forget to factor in things like the dress, catering, flowers, and photography. Once you have a total budget, stick to it as closely as possible. It will help avoid any last-minute surprises or stress later on!
Step 3: Pick A Venue For Your Wedding That Fits Your Style And Budget
Once you have a budget and date set, it's time to start looking for venues. Again, there are many options, so make sure you find one that fits your style and budget.
If possible, visit the venue before booking anything to see how much space is available and what amenities they offer (like catering services or wedding planners).
It is an important step, so take your time and make sure you find the right venue for your wedding.
Step 4: Hire A Photographer Who Shares Your Vision
Hiring a photographer is important. You want to find someone who can share your vision and capture the special moments. There are many great photographers, but it is necessary to find the right one for you.
Do some research beforehand and find someone with experience shooting weddings like yours (e.g., if it's an outdoor wedding).
Make sure to meet with the photographer beforehand and go over your expectations. That will help make sure you're both on the same page and that you'll be happy with the final product.
Step 5: Select Your Wedding Party And Choose Their Outfits
Your wedding party is one of the essential parts of your special day. They'll be there to support you, so it's important that they feel comfortable in their outfits and have fun!
Now comes the tricky part: choosing what everyone will wear. Of course, you want to match your vision for this big wedding event, but at the same time, not everyone needs to fit perfectly.
You would want to make sure that all you are smelling really good with your deodorant choice. If you can get similar deodorants to go with the matching outfits, it would create a great experience for the wedding party.  It cannot be easy to choose outfits that everyone will love. But if you take your time and plan, you'll be able to pick out clothes that everyone will be happy with.
Step 6: Plan The Menu And Decide On Catering Services For Your Wedding
One of the most exciting parts of planning a wedding is deciding what food will be served. There are so many options, but it can be hard to know where to start!
Consider how much time and money you want to spend on this part of the event before making any commitments – we recommend hiring caterers if possible because they'll take care of everything for you.
Once you've decided on a budget, start browsing menus and narrowing down your options. Then, take your time and find the perfect menu for your wedding day!
Step 7: Buy Your Needable Things
The final step in this checklist is buying your needle things and having them ready early. It includes wall planners, dresses, tuxes, invitations, and thank-you cards.
By doing this early on, you'll avoid any last-minute stress or rush and be able to relax and enjoy the lead-up to your big day.
Conclusion
Weddings are a lot of work, but they're worth it! Follow these steps, and you'll be able to plan your wedding in no time.
Good luck with everything – we hope this checklist helps make the process easier for you! I wish you all the best for your wedding!