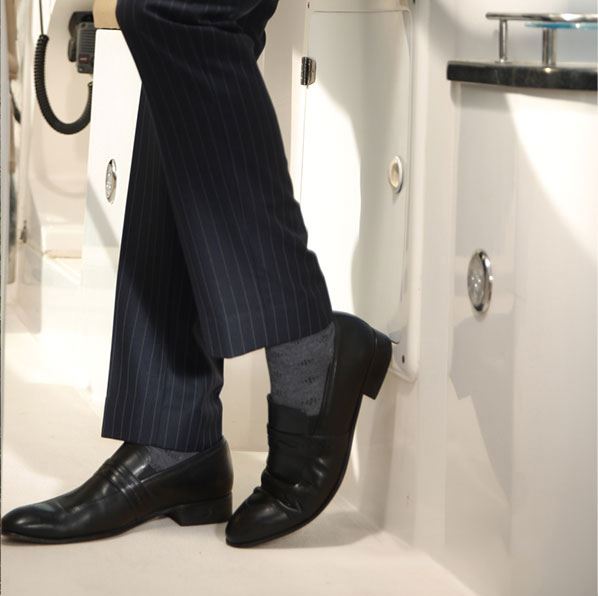 There was a time when shoes were not given as much importance as they should have been. We particularly speak for men who used to ignore their footwear no matter what the occasion was. Luckily times have now changed and so have fashion trends. Not only is footwear now a necessity in the fashion books but is also getting very popular. Online men shoes have also gained popularity ever since online shopping has emerged as a leading trend in the recent past few years.
In this article, we talk about the 5 styles of online men shoes that are currently enjoying the spotlight and trending high these days on the web.
1. Desert Boots
The desert boots is the first style of shoes for men that are trending high in the online fashion world these days. The desert boots are although casual but are so popular because they can be worn on formal occasions with a little added height! There are different materials that are being used for these boots but they are most popular in suede material. Secondly, these boots are popular because they can be ideally paired with a pair of skin tight jeans or formal dress pants!

2. Loafers
Considered casual but officially formal; the loafers is a shoe style that can never go wrong no matter what you pair it with! The loafer itself is a style that is further sub-categorized into more styles like the tassel loafers and penny loafers. You can dress down with the loafers for a casual day out while you can pair them with formal attires too!
3. Boat Shoes
Boat shoes are a popular online design because these shoes are fashion forward and not restricted in style. You can wear these shoes with socks or without them, on dress pants and on jeans! Options for possible combinations are unlimited with this one.

4. Brogue
Brogue is the classic formal shoe style for men. There is no surprise that this shoe style is enjoying 'all' the spotlight in the online world! It has been popular for the past several decades because brogues are a classic MUST for men to own! The brogues just like loafers are shoe styles that have many further style categories as well including the classic oxfords and effortlessly chic Derby! This shoe style is ideal for all formal settings; weddings, evening dinners and office meetings – you will be good to go with this style!
5. Chelsea Boots
The Chelsea boot is a famous shoe style online these days because of two reasons. Firstly, this shoe style offers versatility. Secondly, the Chelsea boots come with a rich history as they were originally designed and crafted for the Royals of Britain. Who doesn't love a little bit of royalty in their wardrobes after all!
Buying the right pair of shoes for your man this Valentine's Day or on his birthday will no longer be difficult because you have 5 popular online men shoes styles to choose from.