If you are passionate about gardening, you probably love to be around flowers most of the times. Hanging flowers in baskets both indoors and outdoors is a great way to enjoy their presence anywhere, anytime. Hanging baskets are decorative plants placed in a container that is suspended from chains or ropes. Flower baskets add enduring color, and interest to your porch, doorways, and balconies. But not every flower thrives in the basket. So the question remains, what flower can one plant in hanging baskets? This article will guide you to the answer. You can even get your favorite flowers delivery in Bangalore online.
Here's a list of top basket plants you can choose from this summer.
Fuchsia
A bit of fuschia is required in every home, and why not grow some yourself this summer! These delicate but elegant and colorful looking flowers can grow to a length of 4 inches and are one of the best hanging basket flowers in the world. The colorful fuchsia flowers drip down from the plant in the basket and make a magnificent sight to behold.
Lobelia
Want to attract butterflies to your garden? Then plant lobelias or hang them in the basket. Lobelia is an easy growing, beautiful annual flowering plant. Available in a vast variety of colours including purple, yellow, red, but blue and violet are the most prominent appearing colours. This beautiful species can be an excellent choice for window boxes and hanging baskets for your porch. Other than its decorative purposes, these flowering plants are used for several medical conditions.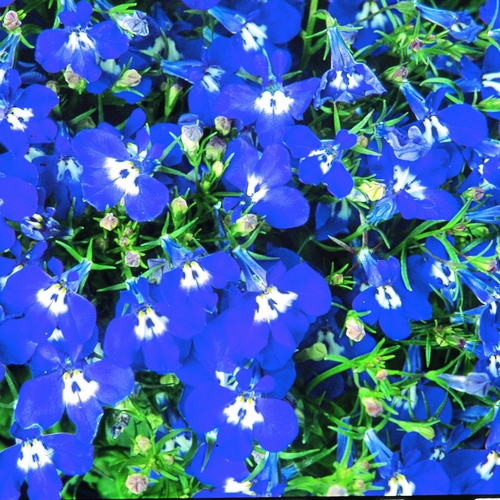 impatiens
These flowers look adorable hanging in the basket and even perfect if you want to hang in indoor baskets. Found in salmon, cherry, pink, white and lavender they add colour to any living space. The impatiens grow best in a shady area, require minimal care, and keep the soil moist soil all the time.
Lantana
This vibrant small tubular clustered flower Lantana has long been admired for their extended bloom time. Really easy to maintain, lantanas survives in almost all weather conditions. Providing a multitude of colors, their long growing season attracts hummingbirds and butterflies. Choose a trailing variety if you want to grow it in a hanging basket. Hang them in full sun or sunny spots after planting for best blooms.
Sweet alyssum
Sweet alyssum is named after their strong lingering honey scents which attract bees and butterflies. You yourself will love the presence of this fragrance cloud Don't be fooled by its delicate appearance; sweet alyssum grows in abundance; thus, it is great to fill empty spaces in your living space. Planting this plant is easy, and they are suitable for balcony and rooftop baskets as well.
Petunia
These colorful blossoms have developed massively in recent years. These are sun-loving and are perfect for adding a pop of bold color to any area, making them a classic favorite for hanging in the basket. It produces long-lasting single or double colored blooms in different shapes and sizes. Petunias are the most fragrant during the evening.
There are other varieties of hanging flower plants too we've shortlisted some beautiful easy to grow and maintain ones. Just keep in mind that your basket has ample space for the flower to grow. You can also order flowers online in Bangalore with Winni.
Author Bio – My name is AyushiSingla and I have been into content writing for quite some time now. I absolutely love writing and I always seek for more knowledge.