The living room is an essential part of every home. You can use it for entertaining your guests, taking an afternoon nap, or simply bonding with your family while watching TV. However, in order to truly enjoy your living room and everything it has to offer, you need to make sure it is well designed. So, here are five things you should consider when planning your living room.
Think about the purpose
First things first, think about the main purpose of your living room. Is it used mostly for entertaining other people? Do you have kids and pets that need more room? Is it used mainly for relaxing after work? Your answers can help you choose the best layout, color scheme, décor, etc. For example, some people love hosting movie nights, so it's important for them to have a good TV and comfortable furniture. In other words, focus on what you need the most at the moment and design your room to fit that idea.
Decide on the color scheme
Choosing a color scheme allows you to create a room that is stylish and has a great flow. It also allows you to set a direction in which you should go with all the furniture items and decorations instead of just adding to your room whatever you can find. You can also use colors to create the right atmosphere. For instance, if your living room is mostly used for entertaining people, you might want to focus on brighter, more energetic colors. Neutral colors are also always a great idea because they can fit into any purpose as long as you spice things up with some patterns and textures.
Use the space wisely
When planning the layout, leave some free space. It will make your room feel larger, it will give you enough room to move around, and you might need it later for an office desk, new armchair, or some other furniture item. This doesn't mean you have to be a minimalist, though, just don't overcrowd your room. It could lead to the feeling of being constrained, while more free space will allow you to breathe and move around much more easily. You should also keep in mind the traffic flow; don't arrange all your furniture against the wall, since that can make your living room look smaller. If you're having problems with the layout, you can always consult professional home builders from Sydney who can help you design your living room in the best way possible.
Make a focal point
Every room should have a focal point. So, if you don't know how to create it, now is the time to learn. Choosing a focal point can help you arrange your furniture, and it can give the eye something to focus on when entering the room. It can be your TV, fireplace, or an aquarium if you have it. If you don't have anything special that you'd like to emphasize, you can always focus on your coffee table and make it more fashionable with some chic flower vase, a couple of scented candles, an interesting tray, etc.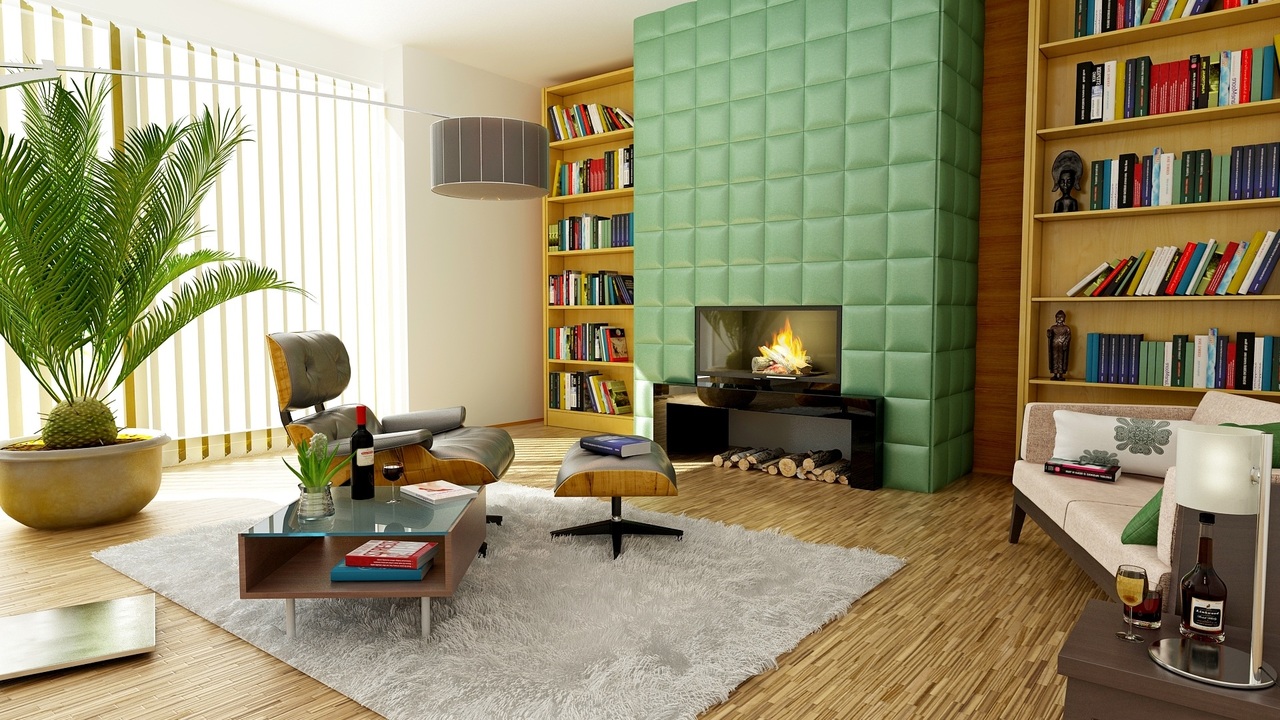 Finishing details
Once you're done with the most important pieces, use accessories to make your living room more stylish. Choose accessories that are timeless, so you don't have to replace them in two years. For example, if you've chosen the minimalist color scheme, add some textures with throws and pillows, and introduce some patterns with paintings, vases, etc. Plants, for example, are always a great choice because they bring some nature into the room, and they
can fit any style.
When designing your living room, make sure to plan things in advance. Think about the purpose of the room and pick a color scheme that would fit the purpose. Don't overcrowd the space, build a focal point, and add some finishing touches with trendy accessories. This way, you will have a nice living room that you will definitely enjoy spending time in.