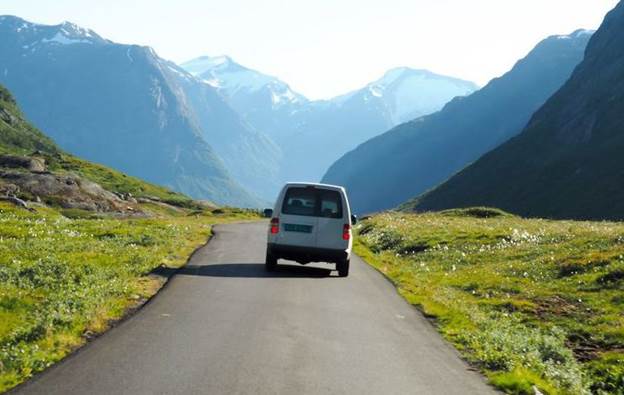 Road trips are the perfect blend of fun and adventure; all rolled into one. And whether it's a one-day affair or a one-week journey across state lines, there's always the de facto list of must-haves. So, what should you bring along on that next road excursion? Here's a simple shopping guide to a few road trip essentials.
Get Something for Catching the Z's
Road trips are quite exhausting ventures. Spending hours on the road has a way of sapping away at your energy levels. Nothing cures a case of fatigue like some good old fashioned sleep. But that doesn't mean you have to book a hotel to enjoy a bit of rest; get your much-needed sleep while you're on the road!
Arm yourself with a neck pillow before embarking on your journey. These handy pieces of fluffiness come with chin support, side boosters, and adjustable comfort levels to offer an excellent solution for your travel-sleep needs. Also, add a sleep mask to your shopping list. Sleep masks come with low bound memory foam and elastic polyester straps for maximum comfort and a great fit—you'll be out before you know it.
Get the Ideal Bags
Any road trip calls for a good number of clothes to change into. And it's not like you can toss a bunch of clothes in the trunk and get going. You'll have to think of where to stash your belongings for a more comfortable and more convenient commute.
The trick is to get a few duffle bags to pack most of your luggage. Duffle bags are soft and squeezable, meaning they're easier to stack. Avoid suitcases since they have a more rigid design, so fitting them into your car might end up being a hassle.
Bag a Decent Amount of Snacks
Road trips are hour-long affairs. And the whole essence of a road trip is to take in the experience. So you don't want to keep stopping over every few hours to grab a bite. Bring along a couple of snacks to stem the need for regular stopovers.
Snacks don't mean junk food, though. For a healthier option, buy some freeze-dried fruit or veggies the day before you set off and toss them in the fridge. Also, get some crunchy nuts and seeds for that protein boost. Divide portions using zip lock bags for more convenience.
Pick the Perfect Clothes
Comfort should be your number one focus when it comes to clothing items for your road trip. That means getting clothes that are breathable and loose. Cotton fabrics are an ideal choice. Avoid leather since leather tends to suffocate the skin, meaning you'll end up sweaty and greasy.
Dark hues are also a great choice since they hide any stains, dirt, or wrinkles. That means less worry about washing or ironing. Travel with as few clothes as possible to avoid having a trunk packed full of dirty laundry. If you can do laundry at your destination, then that's all the more reason to travel light.
Download Your Favourite Tunes
Music has a certain magical feeling to it. It's the perfect way to set the mood for your road trip. So when planning your next road trip, make sure you download all those catchy tunes to liven up the experience.
A great way to incorporate some songs on your trip is to get everyone's favorite songs and make a playlist. That way, everyone can get a chance to sing along to some of their favorite tunes. Music is also a great way to keep you awake if you'll be at the wheel.
Safety First
It's always better to be safe than sorry. For your road trip, you'll want to buy a first aid kit and an emergency roadside assistance kit. That way, if someone gets hurt or the car throws a fit and grinds to a halt, you'll have ways of handling the issue.
You'll also want to carry along a power bank to keep your devices juiced up in case you need to make an emergency call. Buy a power bank that doubles up as a lantern if you end up needing an emergency source of light. Safety should always be a priority.
Have a Reliable Navigation Partner
Sometimes you want to take a trip to a new place that you're not familiar with. Good old fashioned maps could provide a reliable backup, but they're bulky, and no one has the time to read them. Google Maps or Waze are great solutions, but if you end up in a place without cell service, then you're pretty much doomed.
A reliable alternative is the Garmin Nuvi. It's a GPS navigator that's easy to use and offers dedicated service even without cellular service. It comes with features such as Bluetooth, Smartphone Link, and lifetime maps. With turn by turn voice directions, automatic routing, and touchscreen control, this is the perfect navigation tool for your trip.
Get Your Car Ready for The Road
This item isn't exactly something to add to your shopping list, but it's something worth considering. Chances are you're using your everyday car to tackle your road trip. But between driving back and forth from work or school, it accumulates a fair share of miles. That means that it might need a bit of tending to beforehand.
If you're skeptical about your car's ability to handle the journey, pop down at your local mechanic shop and have them take a look. Replace anything that needs replacing and fix anything worth fixing. Additionally, check your tire pressure (that includes the spare wheel) and oil levels before you go. This informative guide will allow you to properly check your tires and wheels and will help you to identify any problems before you start your road trip. If your car is in good shape, then you can rest assured that it'll get you where you're going without any hitches.
Failing to plan is planning to fail. So the next time you're taking a road trip, plan with this list of necessities. The worst thing would be to set off only to realize that you forgot to get a couple of essentials. Avoid the blushes and inconvenience by picking out exactly what you'll need in order to make your trip a memorable experience.
Recommended for you: Limo Find