SHOPPING
Tips for finding cheap running shoes
Whether you're replacing your old beat up running shoes or adding a new pair to your collection, it can be incredibly difficult to figure out exactly which pair is right for both your feet and your wallet.
Not only do you have to decide on a pair of shoes to purchase, you have to figure out which retailer to purchase them from. Whether you're looking for Nike, Adidas or something outside of the top 10 most popular brands of footwear, we have a couple of tips to guide your search:
Do your research
As with most things you shop for nowadays, you probably want to do it from the comfort of your own home. If this describes you, you're certainly not alone—according to PWC, 40% of consumers prefer to purchase clothing and footwear online.
While the convenience factor is unparalleled, it certainly makes it much more difficult to know exactly what it is you're buying. Generous return policies mitigate some of the risk involved, but you're still more than likely going to out both time and money if you have to exchange or return a pair of shoes. For that reason, it's becoming more and more important to do your research beforehand.
Recommended for you: 5 Styles of Online Men Shoes which are Getting All the Spotlight!
But what should you look for? Obviously knowing the general quality of a brand is helpful, but even within a brand, different shoes may have different qualities. First and foremost, find a shoe you like the look of. Even if a shoe checks all of the boxes, you won't wear it if you don't like how it looks.
Secondly, research the quality of the make of the shoe. If you wait a couple months after a shoe is released, you can hear from people with experience how the shoe holds up over time and with wear. Lastly, look for reviews on comfort, support, and sizing. Many people overlook sizing as an important aspect of the shoe, but a lot of shoes tend to run big or small. Save yourself money and hassle by figuring this out beforehand.
Know exactly what type of shoe you want
If you are buying a pair of shoes to run on a track, you might want shoes with extra cushion. Maybe you need shoes that allow for a lot of lateral movement for something like crossfit or weightlifting. Or maybe you love hiking or running trails.
All of these different use cases require a different type of shoe. Think ahead about how you will be using your shoes, and research accordingly. Besides having different use cases for your shoes, you need shoes that cater to your feet's specific needs. Are the shoes available in the proper width for your feet so you can wear them comfortably? Do they have enough ankle support for you? Or maybe, you have feet that need extra arch support. Inserts can certainly help you wear any shoe more comfortable, but it's always better to tackle the problem at the source.
Spend the extra money—you won't regret it
Shoes aren't just a matter of style, they're a matter of comfort and health. Wearing unsupportive shoes can cause your feet to cramp, or even develop chronic conditions after long periods of repeated, unsupported movements. To make matters worse, you're also at a significantly higher risk for one-time injuries with cheap shoes.
Stress fractures, knee injuries, and ankle problems are all among the list of problems you will be more susceptible to without the proper shoes.
On top of that, cheap shoes tend to wear down much, much more quickly. Buying quality shoes will pay for itself with the amount of time you will be able to use them for. More so than any other piece of clothing, make sure your shoes are made with quality and well-maintained.
Shop around for the best deal
It's no secret that online retailers love sales, and footwear retailers are no exception.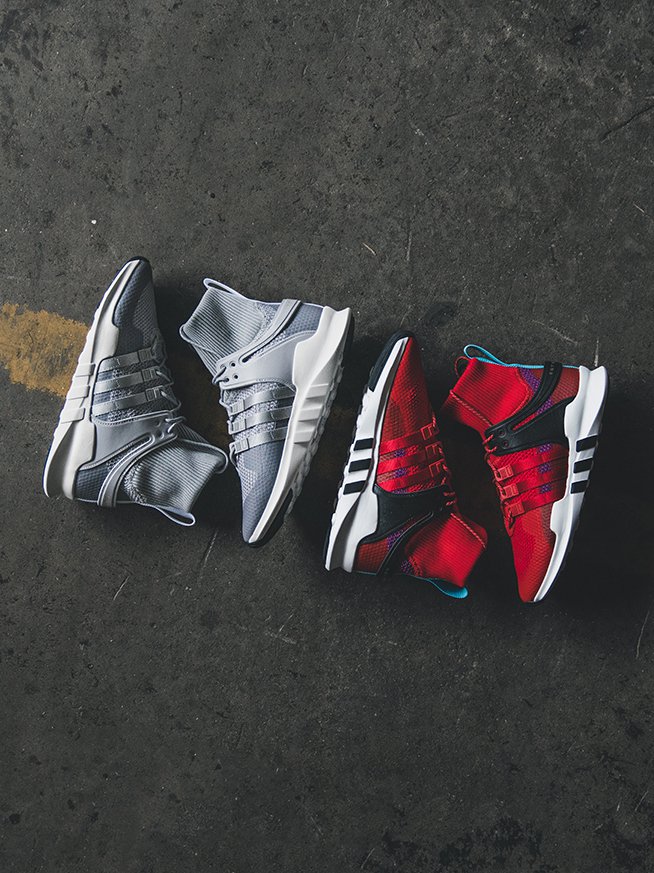 Sales are so commonplace that it's even reported that up to 53% of online shoe purchases were completed on-sale. Unsurprisingly, that number is higher than the percentage of shoes purchased on-sale from brick and mortar stores. Translation: it pays to buy shoes online. But where do you even start looking?
You may also like: Best Walk The Ramp With Original UGG Boots
If you're like most people, you'll probably go directly to the source and head over to Nike or Adidas' website. While that's a surefire way to know that what you're buying is exactly what is advertised, that's not how show buying online works anymore. There are dozens of legitimate shoe retailers, and guess what?
They're usually cheaper than the manufacturer's websites. Not only that, but third party retailers are also much more likely to carry a wide variety of shoes. Brands like Nike and Adidas often stop selling their shoes after the season in which they come out.
If you're on a budget, you're almost guaranteed to have better luck if you wait for the prices to drop.